WEFTEC 2012 promises to be a massive industry event that you shouldn't miss. It will be taking place September 29th – October 3rd 2012 in New Orleans, Louisiana. This conference ranks among the largest in any business, trade or professional category.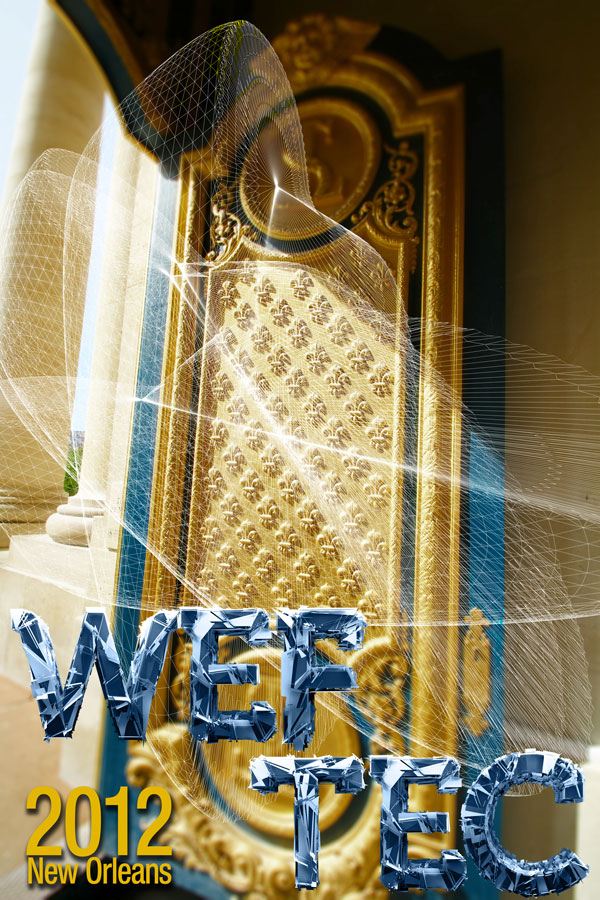 About the conference:
WEFTEC, the Water Environment Federation's Annual Technical Exhibition and Conference, is the biggest meeting of its kind in North America and offers thousands of water quality professionals from around the world the best water quality education and training available today. Also recognized as the world's largest annual water quality exhibition, WEFTEC's massive show floor provides unparalleled access to the field's most cutting-edge technologies and services.
Speaking of the massive show floor, here's a preview of just one of the exhibit halls:
Having attended WEFTEC in Los Angeles, as my earlier post details, I can highly recommend the quality of exhibits. Additionally, the sheer volume of exhibitors guarantees you will not have down time over the 3-day event. Not to mention the 130 technical sessions you can attend. For networking opportunities, I'm looking forward to meeting with just a fraction of the 18,000 expected attendees at this September's WEFTEC in New Orleans.
Planning to go? See the registration page for details, and visit the "My WEFTEC Planner" to make sure you don't miss key presentations and exhibits during your time there.
If you are planning to attend, please let me know by sending me a message on LinkedIn or using the contact information below. It would be a great opportunity to meet up face-to-face!
Photo credit: Door of Chapel Saint-Louis de Invalides by Chris Waits